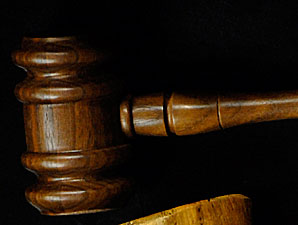 Photo: Anne M. Eberhardt
The publisher of the "Indian Charlie" newsletter has filed suit seeking to prevent Churchill Downs and the Kentucky Horse Racing Commission's executive director from indefinitely denying him access to the Louisville, Ky., track.
According to the Louisville Courier-Journal, the suit filed by attorneys for publisher Eddie Musselman, alleges Churchill (with its director of security, Robert King, also a defendant) and the KHRC are violating Musselman's constitutionally protected property interests without due process. That includes his right to use his commission-approved vendor's license.
Musselman has not been allowed at Churchill since a June 26 physical altercation with trainer Dale Romans and Romans' life partner and assistant, Tammy Fox.
According to the suit, Keeneland barred Musselman from its property, including the horse sales, in the wake of Churchill's formal ejection, the Courier-Journal reported. Advertising from sales consignors is a mainstay of the newsletter's revenue, which is handed out for free and available online.
Musselman was suspended 30 days by the Churchill stewards for his role in the fight and was ordered to undergo anger manager management. No action was taken against Romans, and Fox received a 15-day suspension and was ordered into anger management.
The suit, filed by Louisville attorney Bob Heleringer and Las Vegas attorney Alan Pincus, says Musselman's license was restored to good standing Aug. 11 after fulfilling the terms of the stewards' ruling, the Courier-Journal reported. The newspaper said Heleringer asked KHRC executive director John Ward and the commission for a hearing to challenge the validity of Churchill's indefinite ejection beyond the suspension Musselman had already served.
In documents filed as part of the suit, KHRC counsel responded that Churchill's ejection of Musselman is separate from the stewards' action, and was made by the track as a private company independent of the commission. The KHRC also contended there is no provision under Kentucky law for the commission to stay Churchill's ejection of Musselman or to hold an administrative hearing on the matter, the newspaper reported.
The suit says Musselman's concern is if he remains barred by Churchill on Jan. 1, when his 2014 license expires, that the commission can use that as reason to deny him a 2015 license.
Spokesmen for both Churchill Downs and the racing commission said they do not comment on pending litigation as a matter of policy, according to the Courier-Journal.
Read more on BloodHorse.com: http://www.bloodhorse.com/horse-racing/articles/88835/indian-charlie-sues-to-get-back-on-track#ixzz3JhXXa616